Catawba Community Mental Health Center

The Catawba Community Mental Health Center (CCMHC) is one of 17 community mental health centers operated by the South Carolina Department of Mental Health.  CCMHC provides mental health services to people of all ages in York, Chester, and Lancaster counties.  Services include counseling, psychiatric assessment, medication management, crisis intervention, and other services to those experiencing serious mental illness and significant emotional disorders.  CCMHC is accredited by the Commission on Accreditation of Rehabilitation Facilities (CARF).  For more information, please visit http://www.state.sc.us/dmh/cmhc.htm#cat
Chester Healthcare Foundation
The Chester Healthcare Foundation's mission is to support programs, projects, and/or services of prevention and education which enhance, improve, and/or promote health and wellness with measurable outcomes of the citizens of Chester County. http://chesterhealthcarefoundation.org/
Chester County School District
The Chester County School District's motto is "A Great Place to Grow:  Committed to Excellence for ALL Students."  We take our motto seriously as we educate our 5,500 students from preschool through high school.  The District boasts three high schools, almost 400 teachers and is a Microsoft Education Alliance District, one of only twelve in the United States!   Our hiTEC initiative (Helping Integrate Technology, Education and Careers) places a state-of-the-art, take-home tablet in the hands of each high school student and all teachers.  The District is working with our community to have graduates ready and able to compete in a 21st century global economy. http://www.chester.k12.sc.us/
Cooperative Health Centers

Cooperative Health Center is a Federally Qualified Health Center with the mission to provide accessible, high quality compassionate health care in the spirit of The Good Samaritan. The Cooperative offers primary care services including Pediatric, Adult and Family Practice, Obstetrics & Gynecology, Dental, Podiatry, Behavioral Medicine and Pharmacy. We welcome those who are insured, uninsured, or underinsured.  A sliding fee scale is available for families in economic distress and no one is denied care due to an inability to pay.  The Cooperative has 27 locations in Richland, Lexington, Fairfield, and Newberry counties. www.ecchc.org
Fairfield County School District
The Fairfield County School District serves Winnsboro, Blair/Jenkinsville, and Ridgeway.  There are five elementary schools, one middle school, one high school, one alternative school, and one career and technology center serving more than 2900 students. Notably, McCrorey-Liston School of Technology, Fairfield Magnet School for Math and Science, Geiger Elementary, and Kelly Miller Elementary were named Palmetto Gold Award Schools for attaining high levels of absolute performance, for attaining high rates of growth, and for making substantial progress in closing the achievement gap between disaggregated groups.  The District has over 600 employees. https://www.fairfield1.org/

Good Samaritan Medical Clinic
The mission of the Good Samaritan Medical Clinic is to provide free primary healthcare for eligible residents of Chester County and SC counties without a free clinic, who cannot pay and have no health insurance of any kind.
J. Marion Sims Foundation
The J. Marion Sims Foundation is dedicated to making a lasting impact on the health and well-being of the communities of Lancaster County, Fort Lawn, and Great Falls. The Foundation's grantmaking has focused on programs and services that support the health of the communities. The J. Marion Sims Foundation was established in 1995 and has worked to support the needs of the community through partnerships with local nonprofit organizations. Priority is given to evidence-informed projects that will have a significant and long-lasting impact on the community. Collaborative partnerships that respond to community needs are highly encouraged. http://jmsims.org/
John A. Martin Primary Health Care Center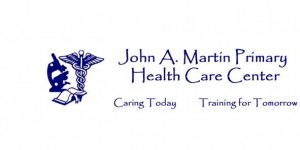 The John A. Martin Primary Health Care Center is a family medicine practice serving Winnsboro and surrounding communities. Our physicians, Dr. Shaffer and McElmurray, and nurse practitioner, Ashley Sirianni, FNP, DNP, provide care to patients from their birth into their golden years. Our goal is provide superior medical care with an emphasis on understanding our patients' health issues. We are here when patients are sick, need a minor surgical procedure, a physical, immunizations, are pregnant and more. We are the only prenatal care providers in Fairfield County and our doctors also deliver babies at Palmetto Health Richland. Our practice opened in 1992. We are proud that we have been caring for many of our patients from their first birth date into their adult life and we are recognized as a Patient Centered Medical Home. To learn more about our practice, go our website at http://www.martinprimaryhealthcare.com
Mid-Carolina AHEC, Inc.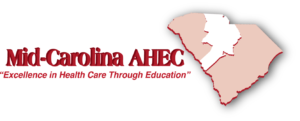 Mid-Carolina AHEC's mission is to improve the quality and accessibility of health care for the communities of South Carolina through a system of community-academic partnerships whose central purpose is the recruitment, education and retention of primary health care providers. Serving eleven (11) counties, Mid-Carolina AHEC, Inc. is committed to excellence in healthcare through education by providing continuing education offerings that are comprehensive and applicable to the ever-changing healthcare industry. For more information, please call (803) 286-4121 or visit http://www.midcarolinaahec.org/.
Midlands Technical College
Midlands Technical College is a comprehensive, multi-campus, two-year public college serving the primary region of Richland, Lexington and Fairfield counties of South Carolina. College programs and services provide accessible, affordable, quality education that prepares a diverse student population to succeed in the job market, to transfer to four-year colleges and universities, and to achieve their professional and personal goals. The college equitably provides higher education opportunities that stimulate the local economy by generating a world-class workforce and enhancing the social vitality of the community. www.midlandstech.edu
MUSC Health – Chester Medical Center

Chester Medical Center was formally opened September 14, 1952 as Chester County Hospital and replaced the Pryor Hospital. This structure, located 2 miles south of Chester on Route 97, opened with 74 beds. Now, the facility site consists of 82 beds acute care hospital, which is approved with commendation by The Joint Commission on Accreditation of Healthcare Organizations, and 100 nursing home beds, four medical office buildings, and four ancillary buildings clustered on land contiguous to the facility. The site is accessible via Interstate 77, which connects to Highway Nos. 9, 97 and 321, major regional transportation arteries. Over 30 physicians currently serve on active staff covering many specialties, including general and orthopedic surgery and various radiological services. The staff continues to grow as new services are added. Our facility believes in providing a higher medical standard while bringing together healthcare, family and the community. https://muschealth.org/locations/chester-medical-center
MUSC Health – Lancaster Medical Center

Lancaster Medical Center is a 225-bed, all private-room, acute-care hospital where technology and skilled professionals come together to provide compassionate, customer-focused care.  Services include 24 hour emergency care, a 14 bed skilled nursing unit, physical therapy (inpatient and outpatient), heart catheterization lab, 10 bed intensive care unit, 10 bed coronary care unit, women and children's services, inpatient rehabilitation and an adult behavioral health unit.  Our diverse and highly trained medical staff offer more than 25 medical specialties.  We are located three hours from the beaches of South Carolina and the mountains of North Carolina.  For more information about our hospital, visit https://muschealth.org/locations/lancaster-medical-center
North Central Family Medical Center

The mission of North Central Family Medical Center is to provide comprehensive and preventive primary health care services for residents within the target area. https://northcentralmed.com/
SC Department of Health and Environmental Control (DHEC)
The mission of the SC Department of Health and Environmental Control (DHEC) is to improve the quality of life for all South Carolinians by protecting and promoting the health of the public and the environment. The vision of DHEC is healthy people living in healthy communities. http://www.scdhec.gov/
SC Office of Rural Health

The mission of the SC Office of Rural Health is to ensure equitable access to quality healthcare for all rural South Carolinians. www.scorh.net
York Technical College

York Technical College, a member of the South Carolina Technical and Comprehensive Education System, is a public, two-year institution of higher education that offers a variety of associate degrees, diplomas, and certificates. Through maximizing student success, the College seeks to contribute to the economic growth and development of York, Lancaster, and Chester counties and of the State.
Our Mission:
Building Our Community Through Maximizing Student Success
Our Values:
Authenticity and Empathy = BE REAL
Pro-activity and Commitment = BE BOLD
Interdependent Achievement and Legacy = BE BETTER
Our Vision:
To become the best partner for economic development, the best place to work, and the best place to learn. http://yorktech.edu